Your House,
Your Rules
Feel welcome, celebrated, and free to follow your heart to its most luxurious depths with a spread of exclusive property features.
Tented Events
Vintage Cars
Air Travel & Helipad
Horse Drawn Carriages
Hot Air Balloon Rides
18 Ft. Indoor Fireplace
Handbuilt Bridges
Garden Swing Portraiture
Pre-Settlement Trees
Free Roaming Cattle
Bonfire Areas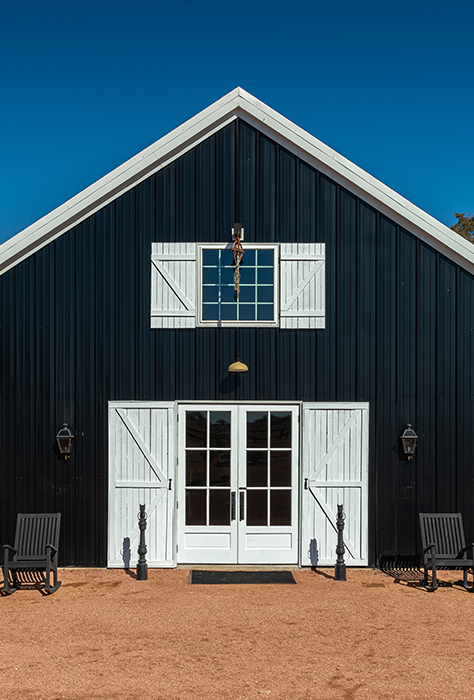 A Storied Century
A rich morsel of history lies behind each acre on Thornbridge Hill Estate. Dating back to pre-colonial days, the land was once home to indigenous peoples who tended to it with deep respect and care. Traces of these original communities are preserved on the property today, including a huge cropping of trees whose branches were once used for archery and fencing.
Jen and Glen Horowitz purchased the estate from a family who settled on the land in the 1850s. The couple and their family consider themselves temporary stewards, not landowners. They are committed to the continued conservation of the land's integrity through intentional decision making. Thus, any additions or modifications are made carefully and in honor of the property's long history of communal connection to and reverence for nature.
Old Center Chapel mirrors a community church that existed just east of the property in the 1800s. Ceremonies and baptisms were performed in the estate's creek until the 1930s, so when Jen and Glen decided to host weddings, it seemed appropriate to rebuild a beautiful all-white chapel and revive the practice of celebrating milestone moments on Thornbridge Hill Estate.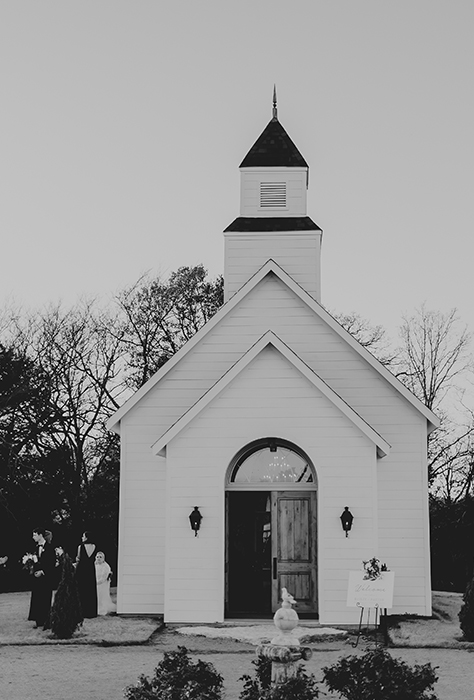 Horowitz Family Home
What visitors see as instagram-worthy scenery and luxurious event space, Jennifer and Glen Horowitz see as home. The couple moved to Whitesboro, Texas in 2014 to raise their sons in the countryside, where they came across a farm estate that fulfilled their every dream and desire.
After purchasing the 56+ acres of land from its original owners, the duo got to work on building their home. Jennifer, the design mind and biggest dreamer of the family, had some pretty specific plans in mind. Her husband encouraged her attention to detail. She tells about the moment when they chose the location for their home with a tender smile on her face. "We were sitting in this exact spot, right by the creek, and I said to Glen: 'I wish we could just put the house right here.' And he turned to me and said, 'Well, we actually can.'"
Time went on. Ideas became floor plans, which turned to wooden frames, paint swatches, and gray stone. Slowly and with intention, a house became a home. Jen used Instagram as a window to her internal world, showcasing vintage finds during trips to boutique shops downtown, progress shots of the build, as well as heartfelt reflections from her perspective.
"I'm part Hawaiian, and a huge part of my culture is respecting the land and sharing the love and history with others," she notes in an interview with Shoutout DFW. Publicly documenting their life on the estate allowed the Horowitz family to reach thousands of people online, who showed great interest in paying a visit to the estate. Thus, came the opening of Thistle House as the official guest quarters. Year round bookings and features in national magazines made it pretty clear that their home was fated to be a destination for lovers.